A few days ago I posted some photos illustrating the First-Curtain and Second-Curtain flash settings with the Lumix LX5, using a model car with headlights that I was using to do similar illustrations for another camera. This time, I'm going to post a few examples of the effects of different shutter speeds, when other factors are basically the same, again with the LX5. Here again, I'm using a new item I got for the other camera book — this time, a K'Nex model of a Ferris Wheel, with colored lights that flash in the interior part of the wheel. All of these shots were taken with the LX5 secured solidly on a tripod, set to Shutter Priority mode. The first shot was taken at 1/500 second: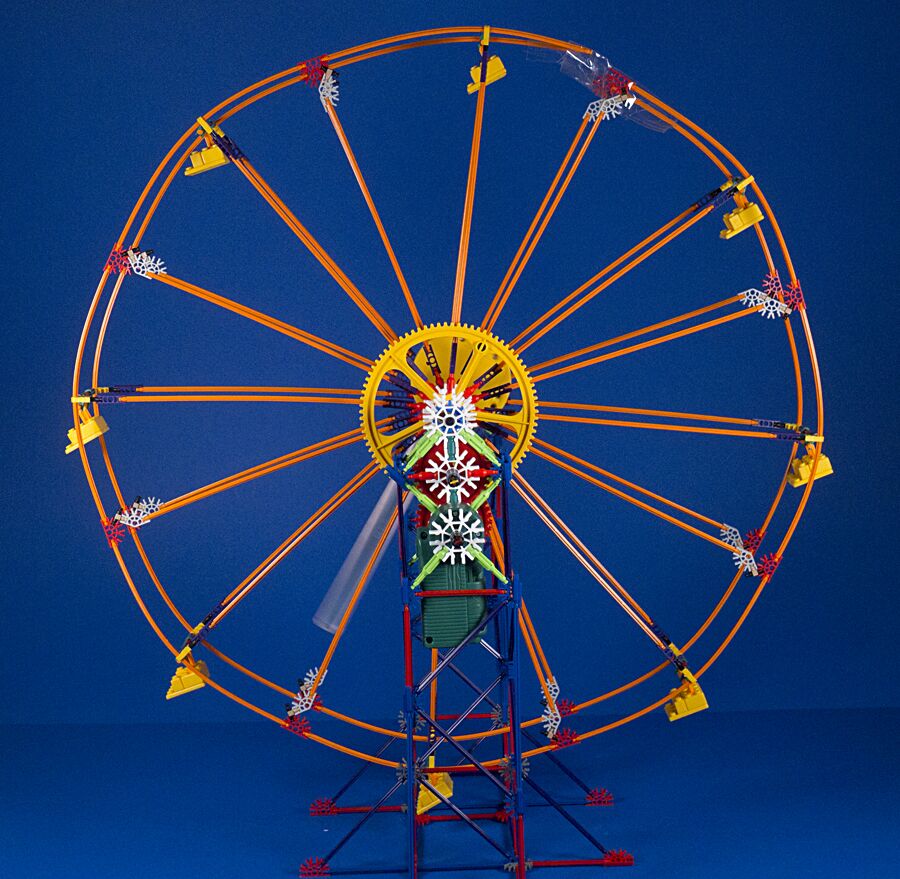 This next shot was taken at 1/30 second: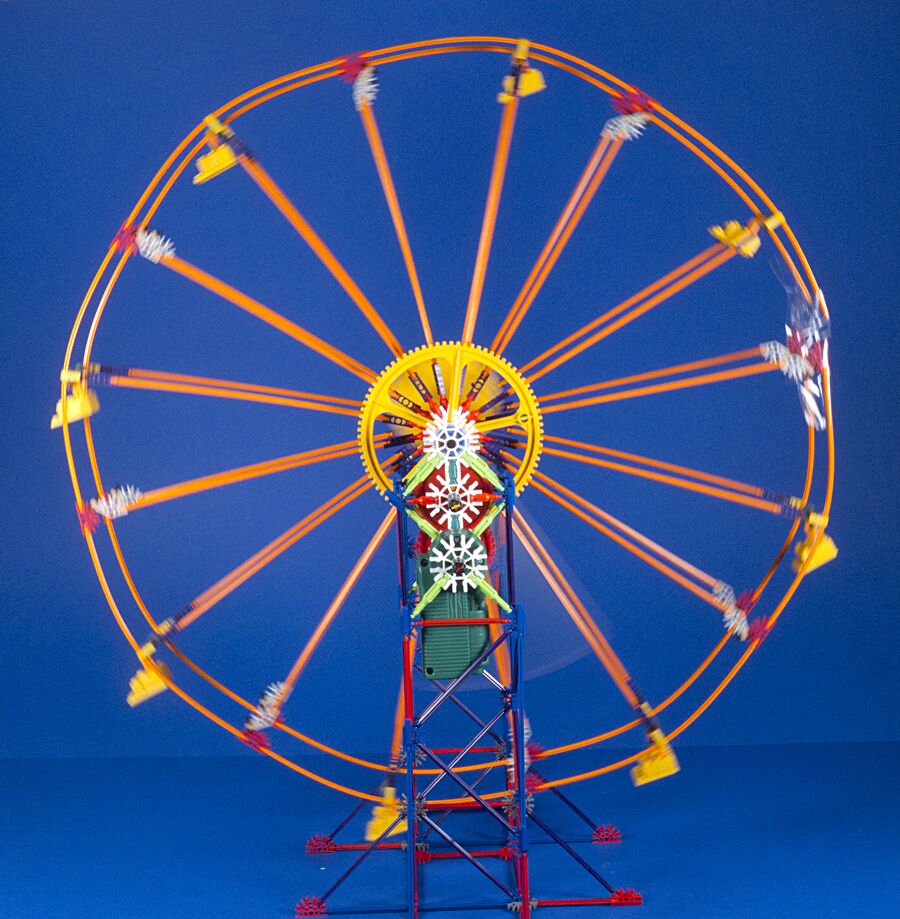 Here is one taken at 1/5 second:
Finally, here is a shot taken with a shutter speed of 8 full seconds, the longest exposure possible in Shutter Priority mode. For this one, as you can see, I turned out all lights in the room so the flashing lights in the interior of the wheel could make their circular trails while the wheel turned:
I don't have any particular point to make with these photos; I just kind of like the Ferris Wheel, and wanted to illustrate the way the trails of light show up at a long shutter speed, along with a few examples of what the wheel looks like at faster shutter speeds.